Vermont
Workers Compensation
Attorneys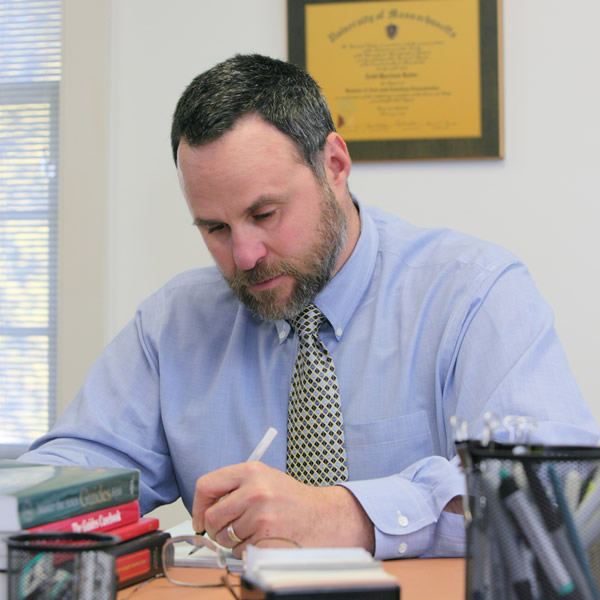 Workers' Compensation Attorney
Todd has been an avid outdoorsman from an early age. Since graduating from Vermont Law School, he has focused solely on representing injured workers. He and his wife, Karen, established Kalter, Kalter and Mabey in 1997. He has been named a Fellow of the College of Workers' Compensation Lawyers, named one of the Best Lawyers in America since 2004 and also named in the workers' compensation practice area of New England Super Lawyers. When not representing injured workers, he can be found training bird dogs, which have won many prestigious awards. He is as proud of those awards as his legal accolades.
Workers' Compensation Attorney
Karen is a native Vermonter who has spent most of her life living in the Rutland area. After graduating from Vermont Law School, cum laude, she worked as a defense attorney with a particular interest in professional malpractice. Since founding Kalter, Kalter and Mabey with Todd, she "crossed the v" and has represented injured and disabled persons, in workers' compensation, social security disability and personal injury. When not representing injured workers, she can be found spoiling her husband's bird dogs.
Workers' Compensation Attorney
Bob began his career as a defense attorney in Massachusetts after graduating, cum laude, from law school in Boston. After three years, he moved to Vermont where he married his wife, a native Vermonter, and joined a mid-sized firm specializing in workers' compensation and personal injury defense. Like Karen, Bob "crossed the v" and now uses the skills, knowledge and experiences acquired over a decade of defense work to represent injured and disabled people in workers' compensation and personal injury claims. Bob also serves as an Acting Small Claims Judge in Windsor County. When not hard at work, Bob enjoys fishing, running, motorcycling and spending time with his twin children.
Marla has enjoyed fifteen years working as a paralegal since graduating summa cum laude from the Paralegal Technical Institute in Spring Valley, New York. She has worked for both small and mid-sized firms in southern Vermont and New Hampshire and is pleased to have joined the team of Kalter, Kalter & Mabey, PLC in July 2020.
Marla's considerable experience has exposed her to various areas of law and she has provided paralegal support to cases before the Federal, Superior and Supreme Courts, 2nd Circuit Court of Appeals and the Vermont Department of Labor. She has spent many years dedicated to civil litigation and worker's compensation law and she applies her extensive multi tasking and organization skills to all client files. Marla is an integral part to all aspects of case development, the discovery process and trial and she prides herself on her ability to develop client relationships so she can make them feel comfortable with the process.
In her free time Marla enjoys gardening, snorkeling, camping, and reading. She also travels with her husband as much as possible and is devoted to her friends and family.